WHY NON-ALCOHOLIC WINES
Sumptuous alcohol-free wines offer options beyond teetotalism for millennials, expectant mothers, and those with health or religious restrictions. It's about personal choice, not trends. Choose your own path with alcohol-free wines
WHAT ARE THEY
We use premium grapes from ideal terroirs, undergo traditional fermentation, and then carefully dealcoholize using advanced techniques to preserve the essence. We blend and balance to create great-tasting dealcoholized wines.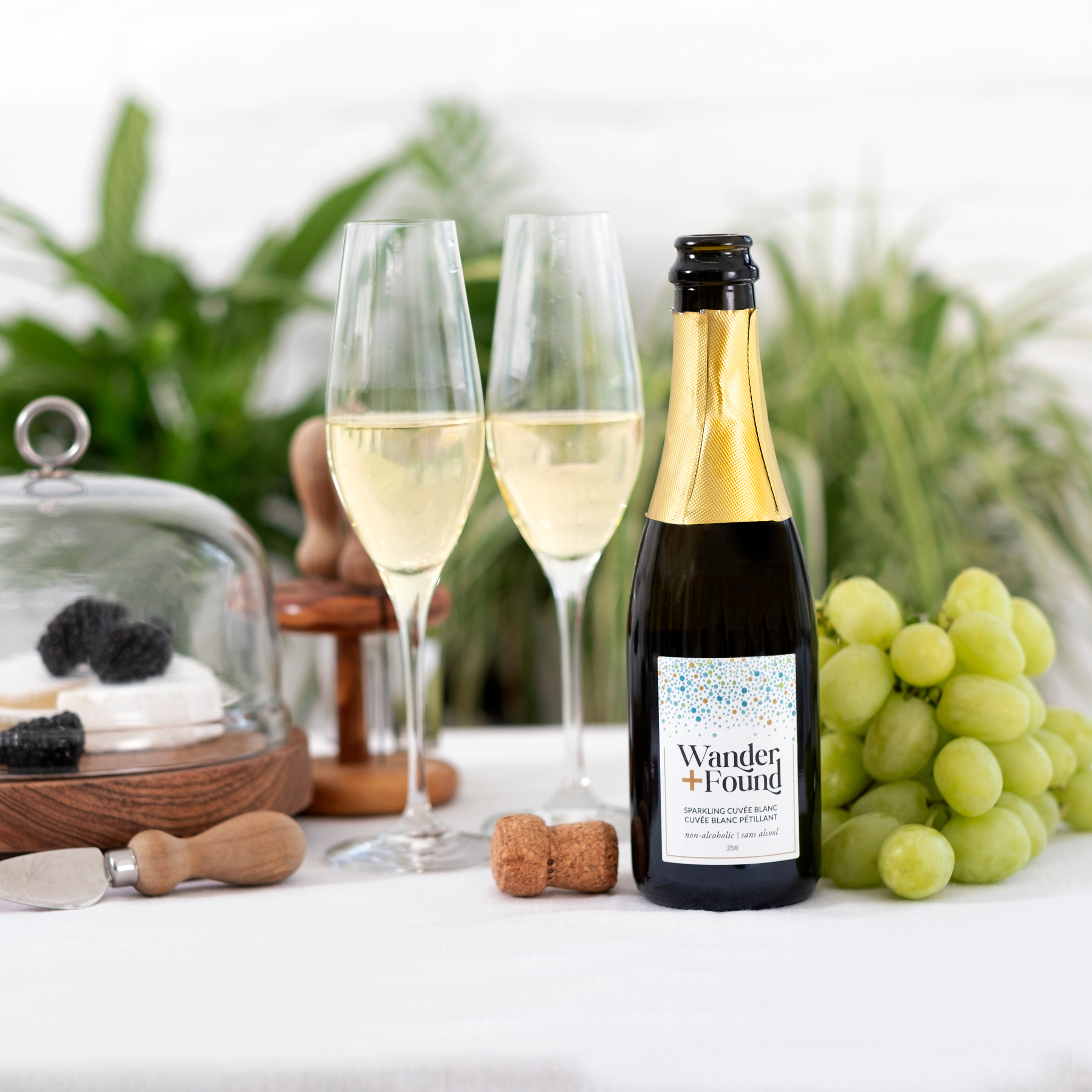 CELEBRATED INTERNATIONALLY
Because no-alcohol does not mean no-choice. Wander+Found wines have won awards and accolades in Europe, USA and Canada. They've found their way to the tables of top restaurants and premier events and festivals, to family tables and picnics with friends.